Save Lives and Make Life Better
Work safely and efficiently. Avoid fines, without increasing work time. Our Eveook system is trusted by roof cleaners, pesticide companies, solar panel installers, satellite dish installers, roofers, Christmas light installers and more, to get the job done safely and on time.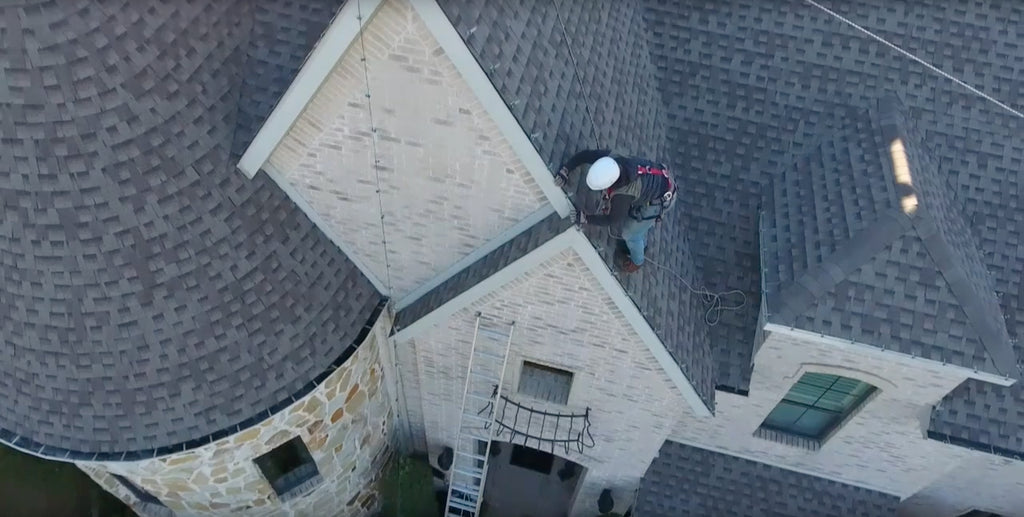 100% fall protection
Our non-penetrating fall protection system is the best choice for most residential sloped roofs on houses, commercial buildings, apartments, and condos.
Damage-free installation
Our fast and easy Eveook installation for residential-style sloped roofs requires no nails or screws and doesn't cause damage, despite having dozens of anchor points in one system.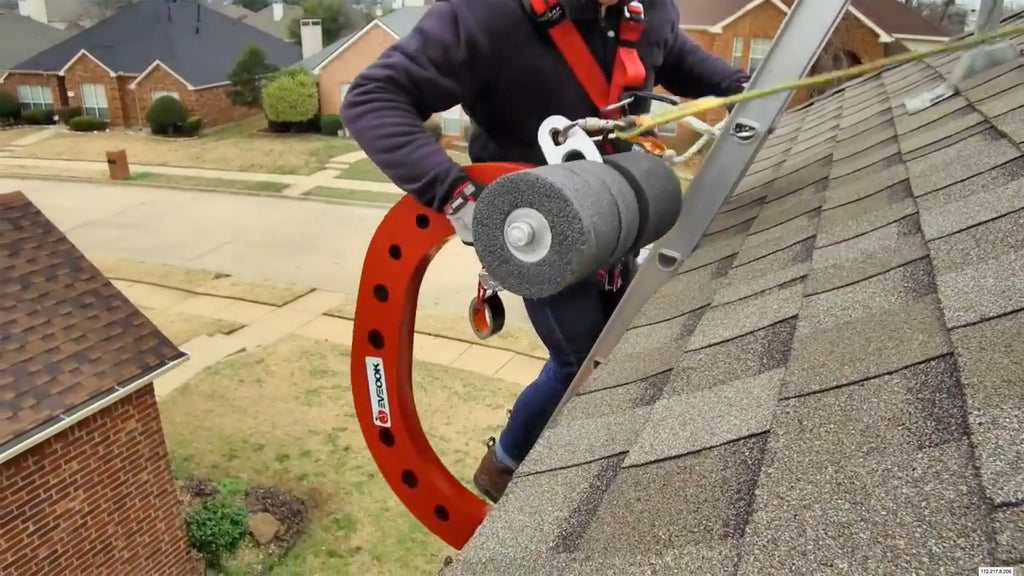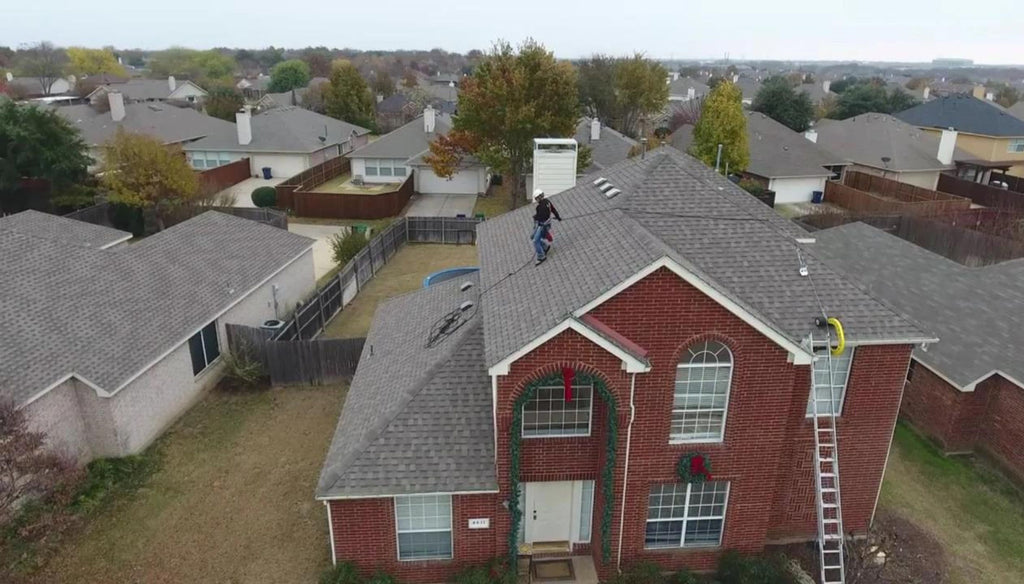 Quick and easy setup
Install our non-penetrating system in just 6.5 minutes (once training has been completed).
Certified Engineered Fall Protection System
The Ballantyne Gear, Inc. Eveook System is certified to the ANSI Z359.6-16 and CSA Z259.16-15 standard as an engineered fall protection system for residential style sloped roofs on residential and commercial buildings, when used as specified in the technical manual. Testing performed at an independent ISO 17025 accredited laboratory. Also, meets US OSHA CFR 1910.140 Appendix D, CFR 1926.502 Appendix C, and ANSI Z359.18 standards.


City of Los Angeles Department of Water and Power
"The introduction of the Eveook fall restraint and arrest system has revolutionized the way we approach our solar rooftop installations. It is an invaluable asset that not only safeguards our workers, but also contributes to a more efficient and successful project."
-Jaime Hernandez (Safety Engineer) and Jasept Barriere (Asst. Safety Engineer) at City of Los Angeles - Department of Water and Power
Sunnova Energy International
"As I got the opportunity to experience and train with the Ballantyne Gear System, I realized that this safety equipment is a game changer. I had the pleasure of meeting Mr. Ballantyne and could see the passion he has for safety. This product also proves to be very beneficial as it does not require any mounting or drilling into the customer's home, reducing leak liability concerns."
Sunnova Employee, Approved by Sunnova Energy International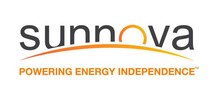 Christmas Décor
"Our team participated in a two-day training with Ballantyne Gear and left extremely confident on how to utilize the fall protection system. Their team is very knowledgeable and experienced with assisting on specific roof applications. Training was hands-on and paced appropriately. While the system is extremely user friendly, the training gave our team insight on utilization. I cannot recommend the system and training highly enough!"
Adam Sartin, President Christmas Décor by My Ground Crew
Case Study on the Profitability of Using the Eveook Fall Protection System
Case Study